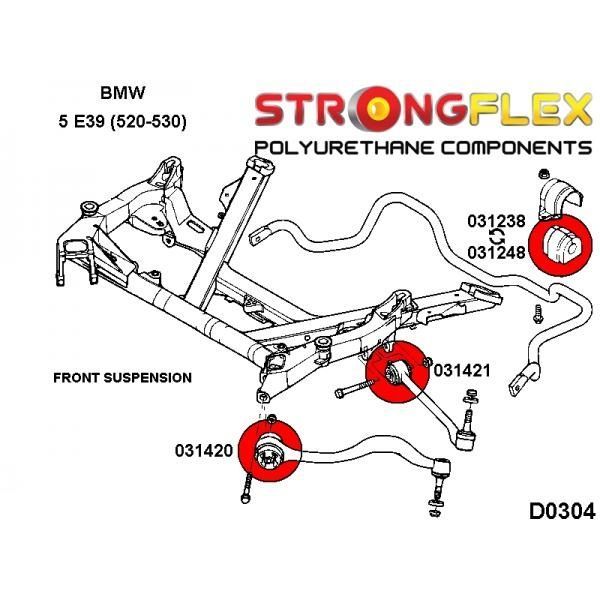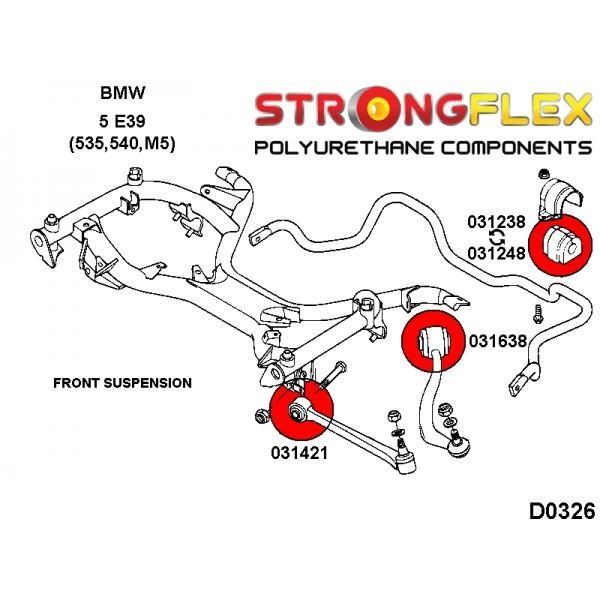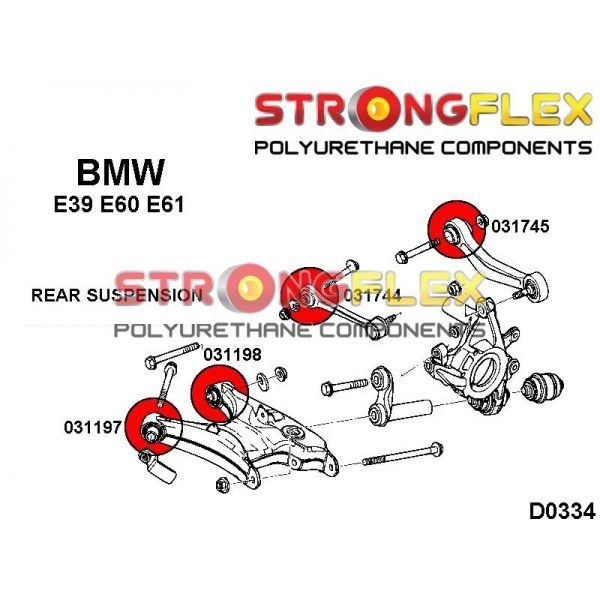 The BMW E39 was one of the most successful BMW cars, with several different models. Permanently earned a place on the 10Best list of Car and Driver magazine. The M5 was quoted as "the best at reasonable speed". With 500 Nm of torque and acceleration from 0 to 96 km / h in 4.8 seconds, it has been appreciated for combining sports driving and comfort.
STRONGFLEX bushings for E39 Sedan 95-03
STRONFLEX bushings are made in two variants: red and yellow . Hardness of the red ones is 80 Sha and they are meant to be a sportier replacement of OEM bushings . The yellow ones are 90 Sha and their priority is handling over comfort. They are ideal for use in motorsport, drift, and dedicated track cars. Despite this, some bushes are availible in yellow variant only. This usually happens when oem bushings are made of hardened rubber.
Powerflex bushings for E39 Sedan 95-03
Polyurethane bushings from PowerFlex are made in several colour and hardness variants. They are standardly made in 80 Sha hardness and are violet in colour. Engine bushings are a little bit softer. The black edition bushings are the hardest on our website - 95 Sha. Powerflex bushings for E39 Sedan 95-03 along with STRONGFLEX bushings cover customer needs for 95% cars on our road.
Some of car descriptions are from www.wikipedia.org